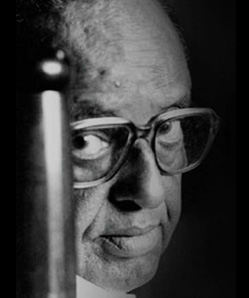 A freedom fighter and a social activist who was incarcerated for his beliefs, DC Kizhakemuri started his career as a teacher, pushing a reading culture among his students. In 1942 he was instrumental in starting a library in Kanjirapally, a passion which continued throughout his lifetime. His passion was a catalyst for the Kerala Library Movement in 1945 initiated by P N Pannikker which resulted in creating over 8,000 rural libraries and reading rooms in Kerala – a feat that is yet to be replicated anywhere in India. A man of the masses, D C Kizhakemuri was the first columnist in Malayalam. He was the pioneer for the paperback revolution in the country which became a model all across the nation in bringing books to the masses. His thirst for imparting knowledge led him to drive and inspire many novel movements, including the achievement of his hometown – Kottayam becoming the first 100% literate district in the nation. He prompted the then Government of Travancore to abolish taxes on books for the first time in India. This prompted the then Prime Minister Shri. Jawaharlal Nehru to remove taxes imposed on books pan India. DC Kizhakemuri's vision was also a major force in recommending a Cultural Department for the erstwhile State of Travancore, which once again became a popular suggestion that had a national impact.
A visionary, thinker, writer and publisher Shri D C Kizhakemuri has left an indelible mark in the modern literary history of Kerala.
DCKF was established in 2001, as a tribute to the eternal values DC Kizhakemuri upheld, nurturing his vision of strengthening the nation by continuing to contribute towards the enlightenment of the society. The Foundation aims to emulate what DC Kizhakemuri did in his lifetime - enrich the world of letters and fine art and foster socio-economic growth. The Foundation with its Head Office at Kottayam, Kerala, also has institutions established in Kottayam, Vagamon in Idukki District and in Trivandrum.
Our History
Inspiring a new genre of Architects and Designers who would use research and data for forming futuristic concepts. Dominic ChackoKizhakemuri (DC) a writer, intellectual, freedom fighter and entrepreneur is the founder of DC Books. DC started his illustrious career as a teacher before entering the publishing business. He has single handedly created the biggest revolution in the Indian publishing industry with the formation of DC Books in 1974. Taking forward the keen intellectual pursuits of DC, DC Group of Institutions was set up in 2002 which revolutionized education in Kerala.
After establishing a successful MBA program in Trivandrum & Vagamon Kerala, India; DC Group of Institutions expanded to establish the DC School of Architecture And Design (DCSAAD), promoted by DC Kizhakemuri Foundation and co-promoted by DC Books, Kerala, with campuses in Wagamon and Trivandrum.
DC School of Architecture and Design (DCSAAD) is a pioneer in the architectural and design education sector View More



DC - BANGKOK UNIVERSITY COLLAB
Thailand Exchange Program Meet
Our Design Chair, Professor Ar. Shankar S Khandhadai visiting Professor Ar. Chatri Prakitnonthakan of Silpakorn University, Bangkok to formalize the details of Student Exchange Program between the universities. Exchange Studio Programs are in cards for the upcoming semesters.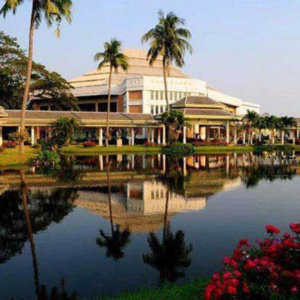 DC - SPAIN UNIVERSITY COLLAB
International Student Exchange Program
Delegates from Valladolid Spain visiting our campus to finalize student exchange program between DC School of Architecture, Vagamon and their University. The delegates witnessing the works in our Innovation Lab headed by our Design Chair Ar. Shankar Khandhadai.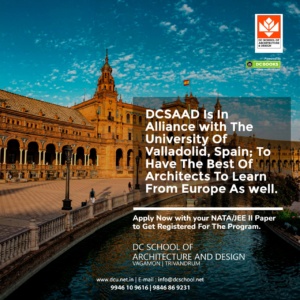 Spain - Academic Collaboration
Spain - Academic Collaboration